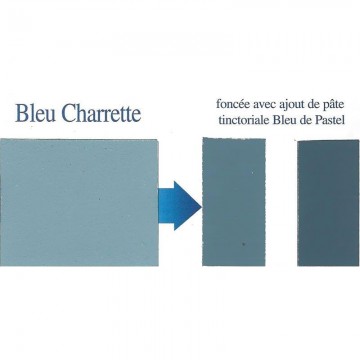 Enlarge
Dark Blue paint, 100% natural, with pastel pigment :
Biorox DARK Pastel Blue paint (see color gradation), with water, satin. Painting based on pastel blue pigment (Isatis Tinctoria) delivering a beautiful blue!
Can be used indoors or outdoors.
The official painting of Lectoure Blue!

Available in 3 shades (light blue, medium blue, dark blue).
10m2 / 1L output of paint .
The natural blue paint cart can be applied to wood or metal and concrete or other supports with hanging primaries.
Its strengths:
Made in France.
Natural components.
Without solvents - Without solvents - Without citrus essences - Without coalescence agents - Without anti-skin agents - VOC-free oil.
Environmentally friendly paint with low VOC emissions: category A+
Availability : Available
11 item in stock items in stock