Box of 7 bold pastels stick

Give a touch of blue and find historical colors (blue wheelwright) in your artistic achievements, adopting Pastel fat pastels Artisan Pastelier!
These pastels in oil are appreciated for their smoothness and their vibrant and intense tones!
They are made from lightly drying vegetable oil and light-stable pigments.
This box of pastel fat consists of 7 real vegetal colors.
Pastel sticks dimension :
These oil pastels are sensitive to heat.
The ideal temperature of use is about 20 to 25 ° C.
They should not be stored at a temperature above 30 ° C to avoid perspiration of pastel oil.
Data sheet
Length (in cm)

7

Diameter (in cm)

1.10

Weight (kg)

0.09
You might also like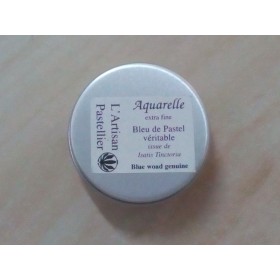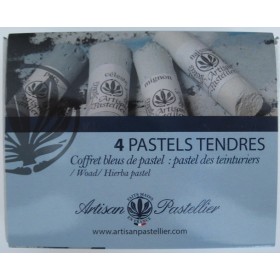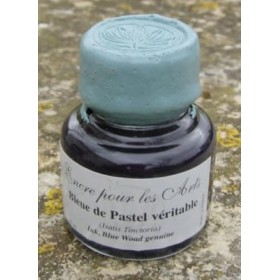 Penny Kealey




août 20, 2019




Best pastels EVER!

A friend let me try hers (brought back from holiday in France) I was so jealous and was really happy to find your website so I could order my own - they are the softest most responsive pastels I've ever used - strong pigmentation and such a wonderful colour - I love them and will definitely be returning for more soon!

Recommended to buy:

Yes

* Cet avis est 100% vérifié et authentique et a été rédigé par un véritable client de notre boutique
BARRAUX




juil. 1, 2019




produit à la fois beau et sensuel

on m'a offert cette boite il y a quelques années. Comme je ne savais trop qu'en faire, elle a attendu, dans un coin de mon atelier, jusqu'il y a peu de temps.
Ces couleurs sont magnifiques, profondes. Elles sont miscibles, et superposables, et le résultat est très beau.
La matière grasse est parfaite, juste assez présente pour faciliter une appropriation tactile des couleurs. On est alors dans un geste presque régressif, voire gourmand. Je viens donc de trouver le site, où j'espérais trouver d'autres gammes ... du vert, par exemple.


Recommended to buy:

Yes

* Cet avis est 100% vérifié et authentique et a été rédigé par un véritable client de notre boutique
Elisabeth Gex




juin 26, 2018




Pastel gras, trés agréables à utiliser et très beaux bleus

excellent produit je vous envoie mes dessins dès que possible. Rafael

Recommended to buy:

Yes

* Cet avis est 100% vérifié et authentique et a été rédigé par un véritable client de notre boutique
L Sylvie




mars 17, 2018




Pastels gras

Belle onctuosité de la matière et sublime camaïeu de bleus

Recommended to buy:

Yes

* Cet avis est 100% vérifié et authentique et a été rédigé par un véritable client de notre boutique