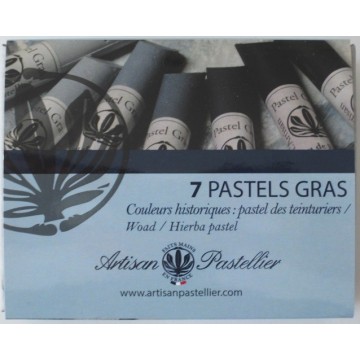 Enlarge
Give a touch of blue and find historical colors (blue wheelwright) in your artistic achievements, adopting Pastel fat pastels Artisan Pastelier!
These pastels in oil are appreciated for their smoothness and their vibrant and intense tones!
They are made from lightly drying vegetable oil and light-stable pigments.
This box of pastel fat consists of 7 real vegetal colors.
Pastel sticks dimension :
These oil pastels are sensitive to heat.
The ideal temperature of use is about 20 to 25 ° C.
They should not be stored at a temperature above 30 ° C to avoid perspiration of pastel oil.
Availability : Available
2 item in stock items in stock
Warning: Last items in stock !
PASTEL_BOITE_001