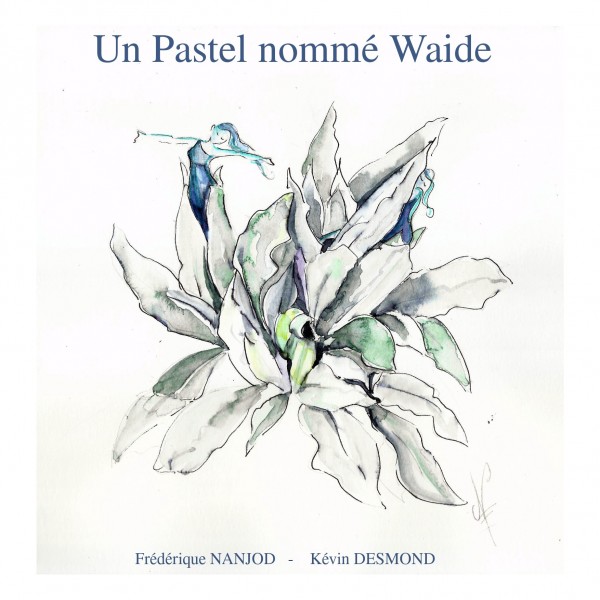 Beautiful book on pastel "A blue tint known as woad"

Discover this wonderful book, telling a surprising story about the pastel of dyers, which will delight young and old alike!
A beautiful 42-page book, inspired by the history of Bleu de Lectoure and imagined by the writer Kevin Desmond, in French and English, superbly illustrated by the painter Frédérique Nanjod.
This original story is also very entertaining, as it offers several colorings from the book.
This book is the perfect gift for your loved ones, because they will be able to learn the history of pastel, while traveling through an original and dreamlike tale!
Book summary :
A long time ago, Anna and her family lived in a charming village in Gascony.
Possessing a unique skill, the mother taught the girls how, from a little yellow flower she boiled in a cauldron, she could dye the blue Waide fabrics.
When her husband and sons had to go to war, she showed them how to cover the bodies, to protect them or to heal their wounds.
And, one fine day, a monk landed from a distant monastery in search of the perfect pigment to color the pages of a precious work on the Holy Scriptures.
He discovered the Waide Bleue of Lectoure. The hue became, forever, the tool of the peacemakers ...
Illustrator :
Frédérique Nanjod is a painter in Lectoure. The colors Blue and Earth of the tank where the fabrics are dyed give it a great source of inspiration.
To illustrate the magic of Blue, she works with this pigment, from the plant "isatis Tinctoria" also called the Pastel of dyers, wedes or Waide in all its forms, watercolor, pastel and painting on fabrics.
Author :
Kevin Desmond, writer, is the President of the ABCLEFSDESOL Association, which aims to create and present works of artistic expression to support a more natural management of the resources of our planet.
Since 2005, his book "The Lignemons" encourages children to plant trees. His booklet for the eco-musical opera "Save Bacchus" is part of the fight against pesticides.
Data sheet
Weight (kg)

0.160
Bergo Karine




oct. 2, 2021

Review is pending moderation
2 other products in the same category: