Ink for the arts

Ink for Arts with pastel blue (not suitable for pens).
This ink in the true pastel blue of the dyers (from Woad) can be used with the pen, the calame, the brush, the wash ...
Designed especially for artists, it will give a beautiful color to all your achievements!
Packaging ink:
30 ml blue woad genuine ink sealed with wax (viewable on photo).
Data sheet
Weight (kg)

100

Capacity (in ml)

30
You might also like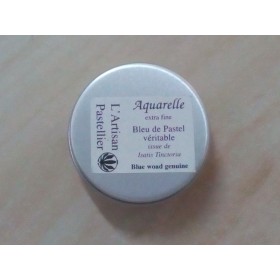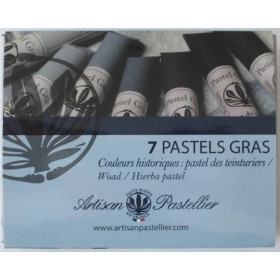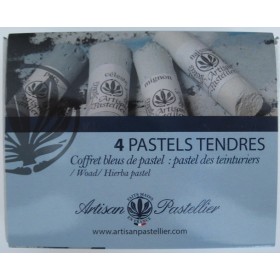 Bergo Karine




oct. 2, 2021

Review is pending moderation
Cammarata




janv. 21, 2021




encre et peinture

J'utilise ces produits sur de la terre cuite avec beaucoup de satisfaction.

Recommended to buy:

Yes

* Cet avis est 100% vérifié et authentique et a été rédigé par un véritable client de notre boutique
Cresson




avril 30, 2020




encre pastel

Un super produit. Très belle encre indigo pastel...

Recommended to buy:

Yes

* Cet avis est 100% vérifié et authentique et a été rédigé par un véritable client de notre boutique
Atelier indigo manouche




déc. 29, 2019




Encre pastel

Sublime bravo pour votre encre...elle est très belle couleur indigo...je la recommande à tous les amoureux de pastel indigo..je suis vraiment ravie d'avoir une belle encre pastel. Je n'hésiterai pas à en recommander....livraison rapide....

Recommended to buy:

Yes

* Cet avis est 100% vérifié et authentique et a été rédigé par un véritable client de notre boutique
Atelier indigo manouche




déc. 28, 2019




Encre pastel

Sublime encre bravo...je me régale je la recommande vivement....bonne écriture et belle couleur indigo.....

Recommended to buy:

Yes

* Cet avis est 100% vérifié et authentique et a été rédigé par un véritable client de notre boutique
Penny Kealey




août 20, 2019




Beautiful colour

Great colour - can be used deep blue or diluted for graduated hue - will definitely be coming back for more

Recommended to buy:

Yes

* Cet avis est 100% vérifié et authentique et a été rédigé par un véritable client de notre boutique
B Christelle




mai 8, 2018




Belle qualité!

Encre de très bonne qualité, couleur intense, agréablement surprise par le bouchon scellé à la cire à la livraison du produit, la petite touche maison qui m'a ravie!

Recommended to buy:

Yes

* Cet avis est 100% vérifié et authentique et a été rédigé par un véritable client de notre boutique
FOURÉ




mars 21, 2018




Encre Bleu pastel

Recommended to buy:

Yes

* Cet avis est 100% vérifié et authentique et a été rédigé par un véritable client de notre boutique