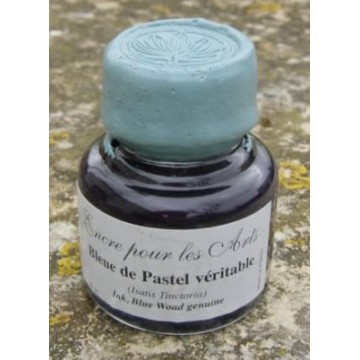 Enlarge
Blue ink for the arts with true pastel of dyers pigment (Isatis Tinctoria) :
Ink for Arts with pastel blue (not suitable for pens).
This ink in the true pastel blue of the dyers (from Isatis Tinctoria) can be used with the pen, the calame, the brush, the wash ...
Designed especially for artists, it will give a beautiful color to all your achievements!
Packaging ink:
30 ml blue woad genuine ink sealed with wax (viewable on photo).
Availability : Available
3 item in stock items in stock
Warning: Last items in stock !
ENCRE_BLEU