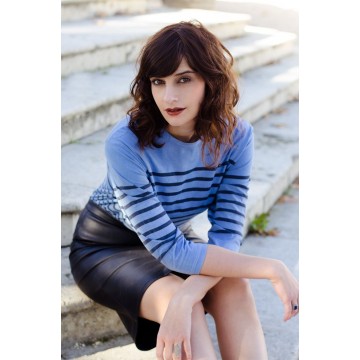 Enlarge
3/4 sleeved women's sailor, naturally dyed in Lectoure's Blue, 100% cotton :
Stay on top of fashion and adopt the pastel blue style, wearing our woman's 3/4 sleeves sailor shirt 100% cotton, naturally dyed Pastel Blue Lectoure!
100% cotton sailor shirt.
Woman model, straight cut (

See the size guide at the bottom of the page

).

Size of your choice (see below).
Pastel tinted shirt (Isatis Tinctoria), 100% natural and entirely handmade!
Washable in washing machine at 30 ° C.
You too, see life in Blue ! Make a sensation by adopting today, this beautiful chic and trendy woman sailor shirt !
Availability : This product is no longer in stock