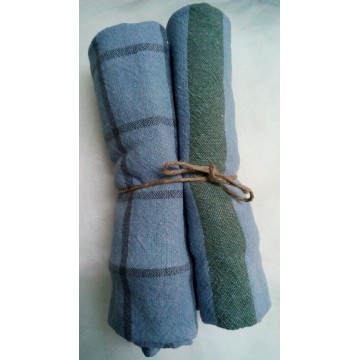 Enlarge
Give life to your linens, by adopting 100% cotton plain dishcloths, naturally dyed in Lectoure's Blue Pastel.
Pastel dyed

dishcloth

s (Isatis Tinctoria), 100% natural and entirely by hand!
Washable in the washing machine.
Random patterns depending on the stock (either striped or striped or checked).
You too, see life in Blue!
Now your towels will not stay at closet!
Have a nice linen, it is always very nice and it is even better when it is durable, thanks to this color which becomes more and more beautiful with the time!
Availability : Available
4 item in stock items in stock
TORCHON_COTON