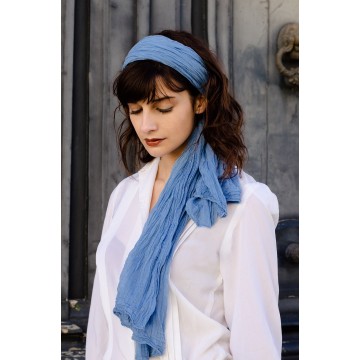 Enlarge
Blue arabic scarf 100% cotton, dyed by hand :
Your dressing-room will make a good impression, no matter what is your dress code, by adopting our united arabic scarf (cheche), dyed naturally in Blue of Lectoure pastel!

Dyed with pastel (Isatis Tinctoria), 100% natural and hand made!
Washable in washing machine.



You too, see life in Blue and amaze your friends, adopting this magnificent scarf!
Availability : This product is no longer in stock
CHECHE_UNI_170