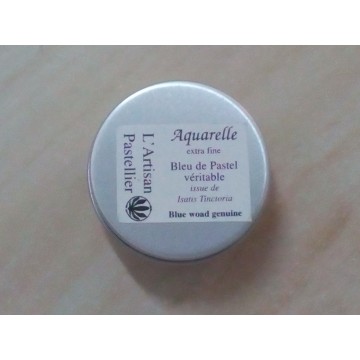 Enlarge
Give even more color to your artistic achievements thanks to the extra fine watercolor with genuine pastel pigment (Isatis Tinctoria) of Artisan Pastelier!

This blue pastel watercolor is formulated traditionally based on water, gum, honey, and glycerin.

The pigments used in this watercolor are pure and non-toxic!

They are all derived from plants grown according to the techniques of organic farming.

Conditioning of the watercolor:
Resealable box of 10ml (See photo)
Availability : Available
3 item in stock items in stock
Warning: Last items in stock !
AQUARELLE_BLEU